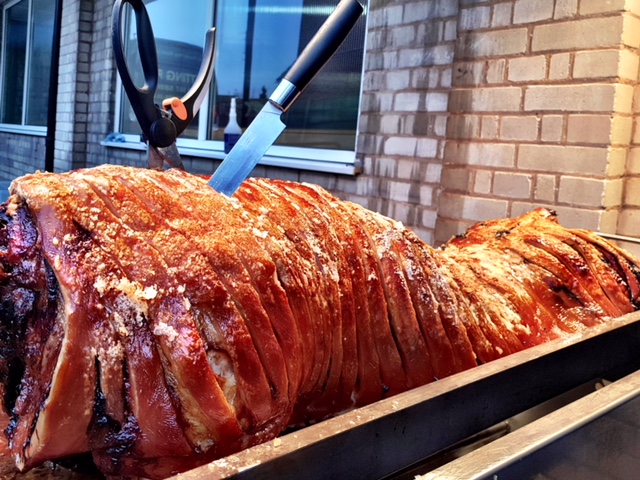 Rich in maritime heritage and benefiting from dramatic sea views, Gosport is a great hub for outdoor entertaining for any occasion. If you are hosting an outdoor event, you need a catering company who has the local knowledge and outdoor event catering expertise to do the job right and give you and your guests an impressive menu in any location. This is what the Hog Roast Gosport team specialise in. We can provide unbeatable hog roast dining experiences and varied mobile menus for any size or type of outdoor event here in Gosport.
Combining Traditional Techniques With Modern Menus
Hog Roast Gosport have retained to core traditions of hog roast catering – a cooking technique that has its roots as far back as Ancient Roman times. The joy of roasting a whole hog over fire outside for a number of hours until it is falling off the bone, is something that has endured through time, and it is the cornerstone of our catering services. We have retained the tradition but modernised hog roast catering by utilising our own cutting edge catering equipment to prepare our hogs, as well as incorporating our signature dish with a whole host of contemporary menu options that appeal to modern diners.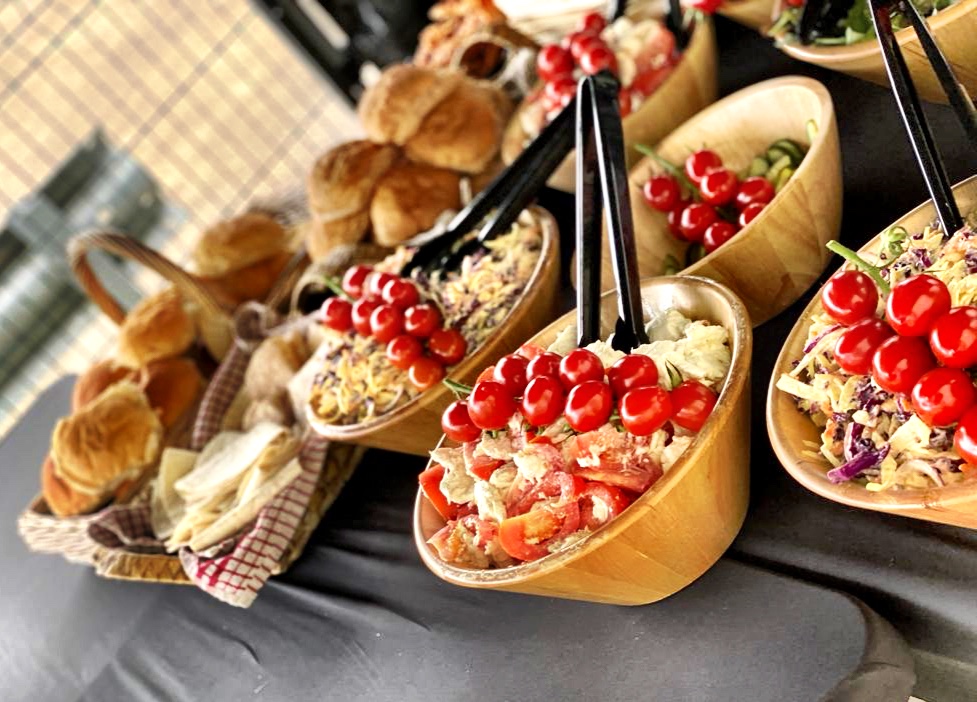 Our hog roast roasts can be enjoyed on their own or as part of a more varied meal. We offer additional meats if required, our own handmade BBQ food including gourmet sausages and burgers, vegetarian and vegan options, and a vast array of sides, salads and sauces to satisfy all tastes. We can also provide more formal fine dining menus complete with a canapé welcome reception followed by a sit-down meal with full table service provided by our own diligent events team.
Hog Roast Menus Unique To Each Event
Here at Hog Roast Gosport, we aim to provide catering menus that are as unique as each event we cater for. We will listen carefully to your requirements, address any concerns you have and consider the characteristics of the venue you have chosen before drawing up the perfect menu for your event. Whether you would like different meat options, you need us to cater for people with specific dietary requirements, you want a themed menu, or a diversity of dishes to please guests with different tastes, we have got it covered. We will provide the ideal menu for your event in both the quality and type of food you want, and the standard and style of service you receive.  We will draw upon our extensive outdoor event catering experience in the Gosport area to ensure your catering package complements the occasion and the setting perfectly.
Food Freshly Made Onsite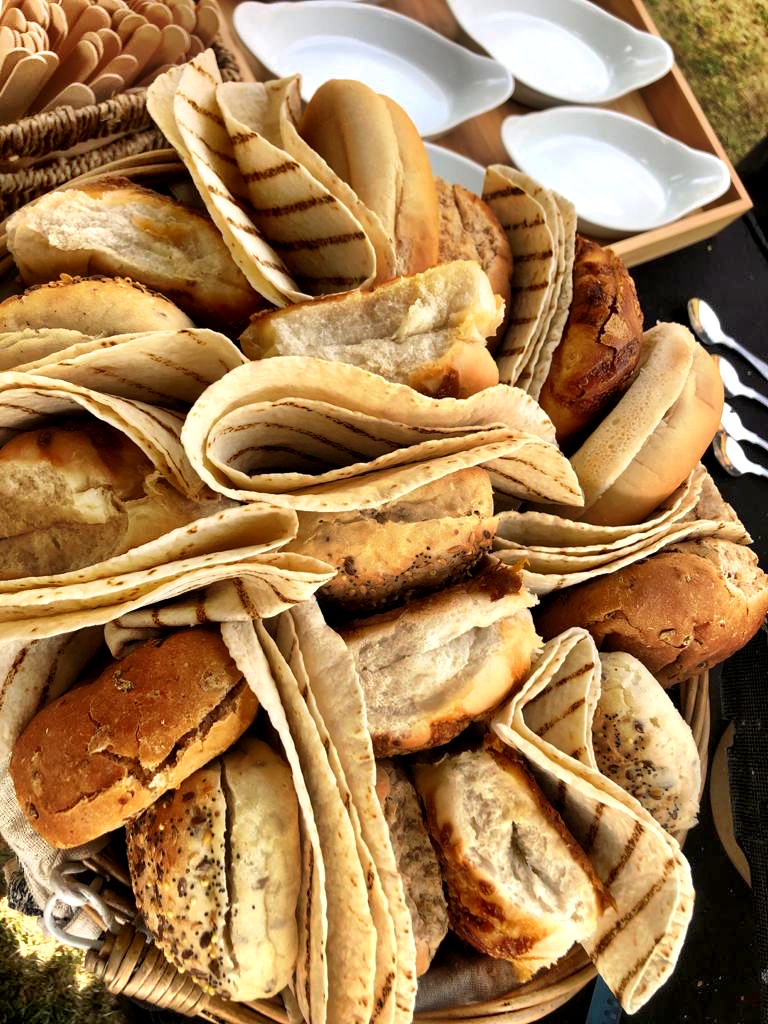 Whatever the style or scope of your menu, the Hog Roast Gosport team will prepare every dish onsite before your event. We take pride in the quality of our ingredients, and we work closely with the best local food producers in Hampshire in order to secure a constant supply of the finest seasonal produce and locally produced fare. From the highest calibre of free-range meat to the freshest locally sourced fruit and veg, and dairy products, you will find only the best ingredients in Hog Roast Gosport's larder. We showcase our fantastic ingredients at their best by freshly preparing everything at the venue on day. It doesn't matter where we are catering or the size of the event, we are committed to providing only the freshest food, which is prepared with precision and finesse onsite prior to the event, often in full view of our diners.
Please contact us here at Hog Roast Gosport if you want to to book us for your event or you would like to have a more detailed chat about our hog roast catering services with a member of our team.